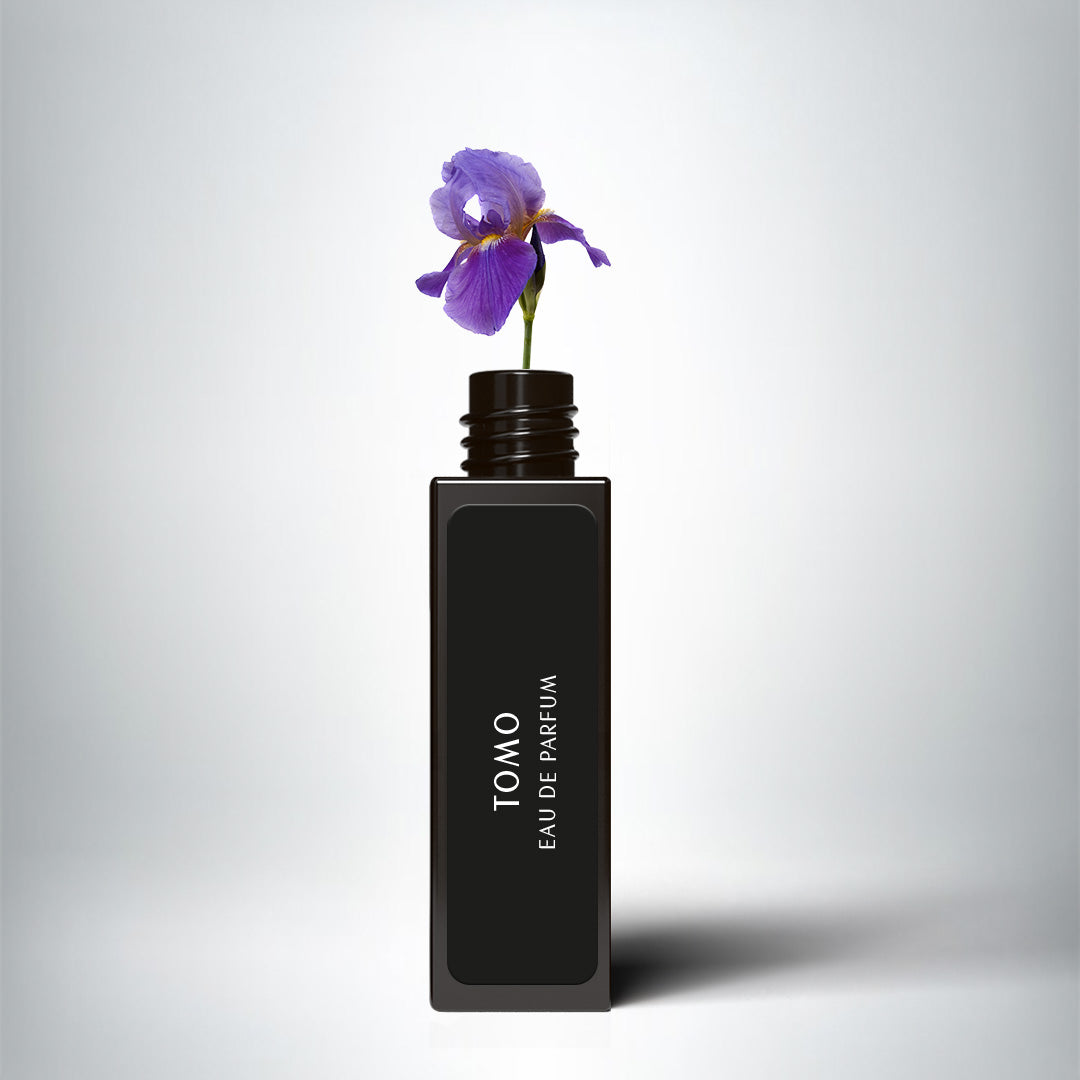 Tomo - Voluptuous Wood
No need for words of love when a fragrance is tinged with poetry.

A gourmand and idyllic alliance of precious sandalwood and sensual vanilla.

Tomo is a fragrance full of mystery, it reveals itself under leathery notes thanks to the spicy trail of saffron and the woody notes of cypress. Once it opens its heart, it is a generous, bewitching and warm fragrance that offers itself to you. The Japanese cedar hinoki wood, offers a hint of smoke to this gourmet and sweet aroma.
A poetic trail, enveloping and so captivating.
Description of the fragrance :
Each fragrance is made with fifteen or more ingredients whose main notes are :
Top notes: Saffron / Cypress / Iris
Middle notes: Sandalwood / Hinoki Wood / Magnolia 
Base Notes: Tonca Bean / Incense / Labdanum
Composition: 
Entirely handmade in Canada
- 100% Pure Plant essences: Our perfumes are made exclusively with essential oils and absolutes.
- 99,9% Naturel: We use a perfume alcohol of vegetable origin, denatured with bitrex in very small quantities. Bitrex is the most bitter substance in the world, making alcohol undrinkable. It is approved by Ecocert.
- 100% Vegan and Cruelty-free: We're also very sensitive to the welfare of our animal friends, so it's inconceivable for us to use original materials coming from them such as musc, civette and castoreum.
- 100% Gender-neutral: We believe that fragrances are linked to our emotions and personality, not to our gender.
Our fragrances are made without any:
Synthetic molecule
Phthalate, glycol or methanol
Parabens
Sulfates
Endocrine disruptors
Colorants
Concentration:
Eau de perfume concentration between 14 and 16%.
Reusable spray bottle 10ml
---