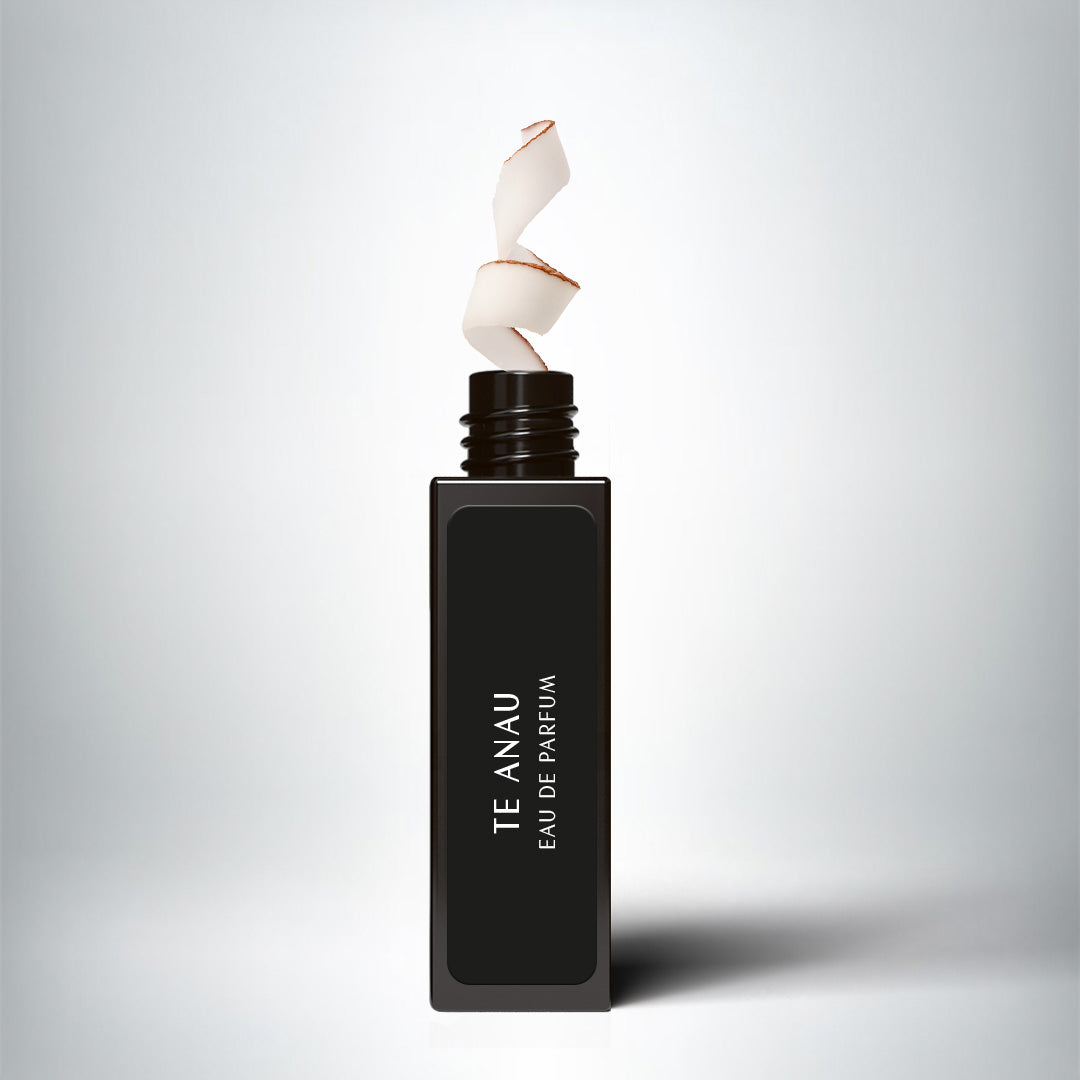 Te Anau - Milky Freshness
The gates to Heaven.
The road is not long, but you will remain speechless in front of this true wonder of nature.
Let the mischievous wind caress your face and whisper to you the secrets that the mountains keep. In a sweet accord, the milky aromas of coconut mingle with the freshness of hô wood. A plenitude settles in a feeling of well-being, of freedom, where the finely wooded scents of amber resins and frankincense accompany you.
Then, you finally see it. It stands there, in front of you, and all you have to do is let yourself be enveloped by the magic and beauty of the moment, by its tender and powdery notes, the alliance of iris and ambrette seeds.
Welcome to one of the most beautiful places in New Zealand, welcome to Milford Sound.
Description of the fragrance:
Each fragrance is made with fifteen or more ingredients whose main notes are :
Top notes: Coconut / Citrus
Middle notes: Sandalwood / Amber resin / Iris 
Base Notes: Ambrette / Incense 
Composition: 
Entirely handmade in Canada
- 100% Pure Plant essences: Our perfumes are made exclusively with essential oils and absolutes.
- 99,9% Naturel: We use a perfume alcohol of vegetable origin, denatured with bitrex in very small quantities. Bitrex is the most bitter substance in the world, making alcohol undrinkable. It is approved by Ecocert.
- 100% Vegan and Cruelty-free: We're also very sensitive to the welfare of our animal friends, so it's inconceivable for us to use original materials coming from them such as musc, civette and castoreum.
- 100% Gender-neutral: We believe that fragrances are linked to our emotions and personality, not to our gender.
Our fragrances are made without any:
Synthetic moleculePhthalate, glycol or methanolParabensSulfatesEndocrine disruptors
Colorants
Concentration:
Eau de perfume 

concentration between 14 and 16%.



Reusable spray bottle 10ml
---