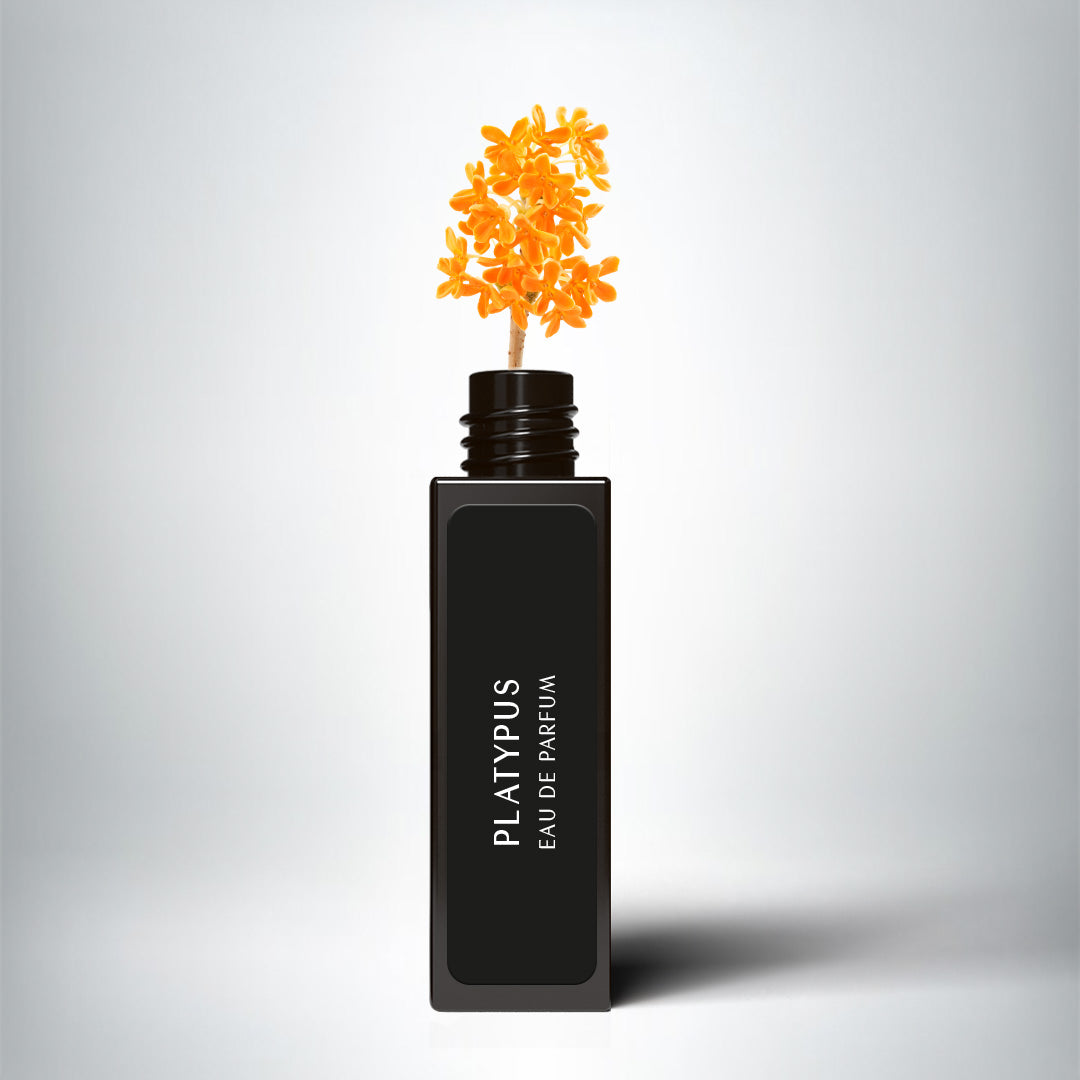 Platypus - Aquatic Underwood
The sun is at its zenith, revealing the subtle and warm scents that a walk in the forest offers us.

 Platypus is a mystical fragrance, an olfactory journey for you to search for an animal like no other...

Our stroll in the woods begins with green and sunny notes, with the meeting of rosemary and yellow mandarin. Revealing an enigmatic heart, the scents of the forest invite us in a woody, fresh, phantasmagorical scent trail.
Description of the fragrance :
Each fragrance is made with fifteen or more ingredients whose main notes are :
Top notes:
Mandarin Red / Yellow Mandarin / Key Lime
Middle notes:
Osmanthus flower / Spices / 
Rosmary
Base Notes:
Oak Moss / Vetiver / Atlas Cedar
Composition: 

Entirely handmade in Canada
- 100% Pure Plant essences: Our perfumes are made exclusively with essential oils and absolutes.
- 99,9% Naturel: We use a perfume alcohol of vegetable origin, denatured with bitrex in very small quantities. Bitrex is the most bitter substance in the world, making alcohol undrinkable. It is approved by Ecocert.
- 100% Vegan and Cruelty-free: We're also very sensitive to the welfare of our animal friends, so it's inconceivable for us to use original materials coming from them such as musc, civette and castoreum.
- 100% Gender-neutral: We believe that fragrances are linked to our emotions and personality, not to our gender.
Our fragrances are made without any:
Synthetic molecule
Phthalate, glycol or methanol
Parabens
Sulfates
Endocrine disruptors
Colorants
Concentration:
Eau de perfume concentration between 14 and 16%.
Reusable spray bottle 10ml
---