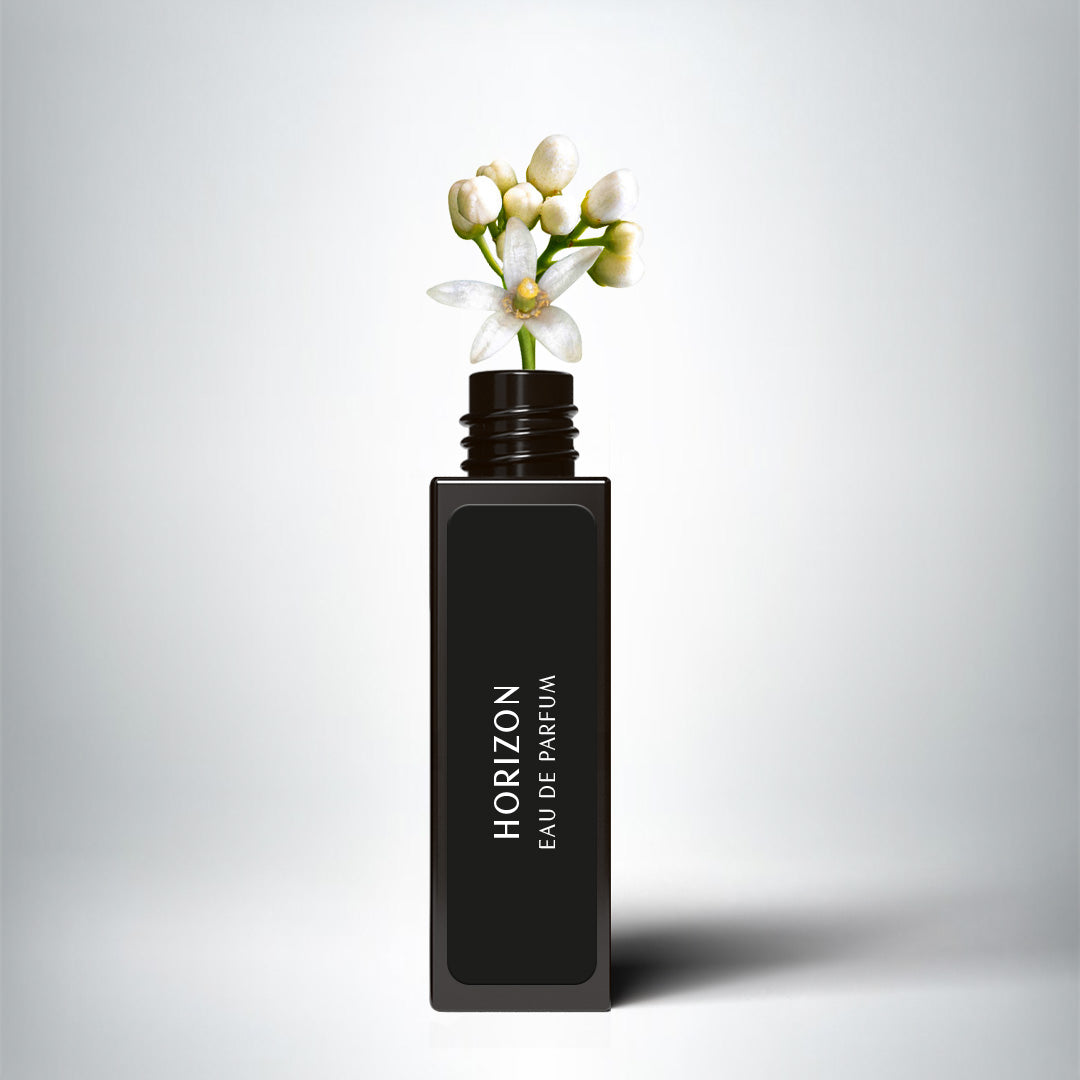 Horizon - Sweet Oxygenation
A breath of fresh air, dreaming aloud at the prospect of new horizons.

Look up, look far ahead and breathe deeply. 
Horizon will transport you in a breath of sweetness; a feeling of well-being and freedom.
Its sweet, tangy and sparkling start, thanks to the marriage of Bergamot and Neroli, evolves towards a tender heart, where cardamom offers us its wonderful oxygenating sensation that Damask Rose comes to dress with its velvety notes. To finally lulling us with oriental and powdery notes, where the amber smell of clary sage meets the camphor trail of incense and the praline sweetness of the Tonka bean.
Description of the fragrance :
Each fragrance is made with fifteen or more ingredients whose main notes are :
Top notes: Neroli / Bergamot / Citrus
Middle notes: Damascus Rose / Cardamom / Clary Sage
Base Notes: Frankincense / Ambrette / Tonca Bean 
Composition: 
Entirely handmade in Canada
- 100% Pure Plant essences: Our perfumes are made exclusively with essential oils and absolutes.
- 99,9% Naturel: We use a perfume alcohol of vegetable origin, denatured with bitrex in very small quantities. Bitrex is the most bitter substance in the world, making alcohol undrinkable. It is approved by Ecocert.
- 100% Vegan and Cruelty-free: We're also very sensitive to the welfare of our animal friends, so it's inconceivable for us to use original materials coming from them such as musc, civette and castoreum.
- 100% Gender-neutral: We believe that fragrances are linked to our emotions and personality, not to our gender.
Our fragrances are made without any:
Synthetic moleculePhthalate, glycol or methanolParabensSulfatesEndocrine disruptors
Colorants
Concentration:
Eau de perfume concentration between 14 and 16%.
Reusable spray bottle 10ml
---